Project India 2008
---
Here are pictures of the quilts that have been so graciously donated by members of Quilting Passion, to be sent to an orphanage in India. This orphanage is run by The Home Foundation.
Update: I have received photos of the children with their quilts from Pastor Alfred at the orphanage in Bangladesh, where these quilts were sent. The smiles on these kids' faces are priceless!
Click on the small images to see larger versions.

Quilts by Annie (AnnieR18):


Quilts by Annie (Sequana66):


Quilts by Peggy (ECUFAN):


Quilts by Enchie (ECQLT):


Quilts by Linda (gramsfor2) and Heather (joy4candles):


Quilts by Judy (jsersen):


Quilts by Nina (Nthoren):


Quilts by Sheryl (scrapquilter):


Quilts by Jane (tartan32):


Quilts by Val (Valerie9001):


Quilts by Wilma (WilmaNC):

---
Graphics for this site created by: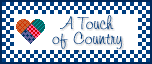 ---
This page created by Valerie Bradley
Last updated: